I have completed my 12th year in eduction, and coincidentally, my 12th year as a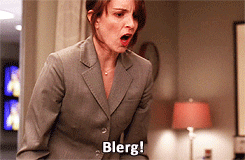 HS Art Teacher at the same school. It's been an interesting year, to say the least. Many changes began and will continue in our district over the foreseeable future. Some good, some meh, and some make me say blerg.
Anyway, for the most part, things went really well in my TAB studio this year. This was my 6th year as a TAB teacher–I think. Maybe 5th. Who knows, and it isn't really important how long I've taught under the philosophy…just that I believe whole-heartedly in it.
So, without further ado, here is my countdown (as usual) of my favorite moments of the 2018-19 school year.
7. CHANGING RELATIONSHIPS WITH ART: Not one, but two students (that I know of) changed their relationship with art. Both were freshmen this year and both took their required fine art credit this year to get it over with. About a month or so into the year, I over heard one girl telling her friends that she hated art, but because of they way I ran the classroom, she no longer felt that way. She liked the freedom and the faith I put in her. She liked making what she wanted to make. A while later, perhaps after the midterm ( the Tantamounter–old link, but you get the jist), another boy who was only there for the credit and I had over heard several times say he hated art, saw that he wasn't limited to 2D work, and he came alive. Anytime he could figure out what to build to satisfy the packet umbrella, he would. He couldn't wait to get started, and would go into the supply room and just dig and create. I am glad to say both signed up to stay with me in ceramics next year.
6. RAKU
:
Last year I was awarded a grant to purchase a raku kiln for my program. We finally were able to use it this year. It was so much fun. It was a great experience in building the community of my intermediate/advanced ceramics students, and it was such a learning experience for me…I learned a lot about propane.
POST
5. ANOTHER GRANT AWARD: This year I applied for another grant, and after much delay, I was finally awarded at $5100 grant to purchase a pugmill for my ceramics program. We have so much dried up clay, and I just can't wedge it fast enough. (And, due to our schedule and time limits and space, it is not that easy to have the students do it.) My order has been placed; now I am just waiting for it to arrive.
4. T.O.Y. NOMINATION
:
I was nominated for our Teacher of the Year award. While I didn't win, I was happy that at least 2 people (you have to be nominated several times to make the final list) thought enough about my teaching and my presence at school to nominate me.
3. PACKETS
: This year was the first year I based both my art 1 and beginning ceramics around "
The 9
". The packets were developed by Ian Sands, and he let me use them in my classes. I used "The 9" in my art 1 classes and I developed "
The 10
" for my ceramic classes. I am really happy with how they worked in the classes.
With my art 1 students, we learned some basics about the topic, then the students went through the ATP (Artistic Thinking Process) when interpreting and creating their work. I found they gave the students a place to start with a broad overarching type of artwork, but helped to guide them in how and what they would make. I have some things to tweak for next year in the consideration questions and my input/talking with the students at that stage. But, overall, using them was a major success. I also thing that it will be a smooth transition to art 2 when we dive more into content of their art.
My beginning ceramic students have their own packets. We started with "The 10" before the end of the first semester, and got through 4 or 5. It was a good place to stop and a good place to pick up in intermediate next year. I think it has been helpful in developing style and interests in ceramic art. I think it is harder for many high school students to communicate in 3D than in 2D, so having the different genres of ceramic arts to guide them is important in the journey. I also think it helps to teach the ins and outs of working with clay. We shared and compiled information in different ways as I tried to figure it all out. But, I made lots of notes on how to proceed with The 10 next year in my large group of incoming beginner ceramicists. I am excited for the next group to come in to the studio.
2. SKETCHBOOKS: Every year I change how we are going to do sketchbooks. For the past two years I bought sketchbooks and then had the students buy them from me. This year, I wanted something more. I wanted their sketchbooks to mean something, since I was going to have the kids use them for everything (except drawing tests and artist Mondays). So, instead of purchasing books–either me or them–I decided to have them make coptic stitch sketchbooks. It was a great decision. We did them the first week of school–you know that time when schedules are finalized and kids are coming and going. It was a lot of prep work, but worth it in the end. Most kids took ownership of their books. It was a mostly relaxing way to start off the year, talk about what was needed to be talked about, and to chat with the kids. Most kids took their sketchbooks home at the end of the year.
1. AP STUDIO ART
:
This year, for whatever reason, my principal had me teach a section of AP Studio Art. We have only had 2D portfolios in the past, and my partner has taught the class(es) since I had started. I was both excited and scared. I found out before the 2017-18 year ended, so I convinced a ceramic student to do the 3D portfolio. She agreed and they created the class for her. My 2D students ended up not doing the portfolio. I knew they wouldn't. AP was the only 2D class they could sign up for senior year. But, my ceramics girl…she kept going. She worked so hard, and created some of the most developed ceramic pieces that have gone through my program. She completed and submitted her portfolio with a week to spare. I don't care what scores she gets because the process of doing the portfolio itself changed her and taught her so much. That's what is really important. I couldn't be more proud of her.
That about wraps it up. Not everything was good or easy, I did have a student pass away from congestive heart failure. That was hard. And, I had some rocky friendships with colleagues develop this year. But, I can't dwell on that. I was lucky to have an amazing group of students this year–kids that made me want to be there for them and be a better teacher for them. Overall, it was a good year in the #DuckArt Studio. I wonder what lucky #13 will bring in August.